Welcome to King William Veterinary Clinic!
We are committed to providing excellent preventative, medical, and surgical care for our patients in a compassionate and efficient atmosphere.

Sharon Rd is still closed between Route 30 and the clinic due to damage from Hurricane Michael. We can only be reached by turning onto Sharon Rd from 360 East (heading toward Tappahannock). Sharon Rd is the first right off 360 East after passing the 7-11. We apologize for any inconvenience.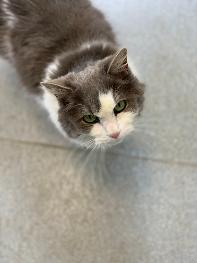 Our Hours of Service:
Monday-Thursday: 8am - 6pm
Friday-Sunday: closed
Doctor hours are by appointment only.

Contact Us!
John R.Haile, D.V.M.
Lindsey N. Haile, D.V.M.
1242 Sharon Road King William, VA 23086
Phone: (804) 769-3200
Fax: (804) 769-9333